Some Samples
of Our Products
---

Click on Image for Link
---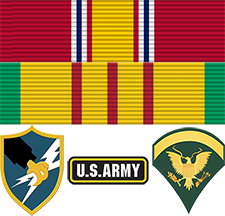 ---
Today is Sunday
Mar 7, 2021

---
New Moon
in 6 days
[Mar 13]
Daylight Saving Time Begins
in 7 days
[Mar 14]
Hells Angles Anniversary
in 10 days
[Mar 17]
---
Site Code by:
BubbaSam



---

"A Place Where You Can Custom Build Your VERY Own Unique Walking Stik and MORE..."
---
CORONA & DELIVERIES UPDATE
IMPORTANT: Please Read!
Last Updated: Feb 23, 2021




We've been providing some of the finest, most comfortable, custom built walking stiks and accessories internationally for nearly 19 years, each one designed by our customer and built by us.

Our world renowned Stiks & Stafs are built from woods from around the world! You can embellish your custom build with top grade Custom Accessories of your choosing. Check our Testimonials page to see what our customers have said about both our Products and Services!

Mouse Over Scrolling To Pause

A Random Testimonial Out Of 385 - See & Read More...


On Mar 12, 2011 at 10:58 PM Mad Dog Ducote, LtCol USAF Ret of Deridder, LA wrote:
Mad Dog Ducote, LtCol USAF Ret gave us a

5 Star Rating!
I am a recent diagnosed GBM Cancer Patient. I had to undergo two back-to-back brain tumor surgeries in one month. This left me with deficits in walking, balance and left leg use. I had a BubbaStik which was given to me by a friend about two years ago which I now need. I have used it each day now for over 3 weeks to allow me to walk. I am ordering a staff now to allow me to walk more as I rewire my leg-to-brain connections.

Your product is superb and sometimes a gift becomes a lifesaver.

---
CART
---

---

---

---

---