Some Samples
of Our Products
---

Click on Image for Link
---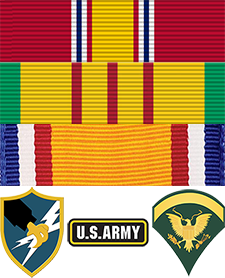 ---
Today is Monday
Jun 5, 2023

---
D-Day
in 1 day
[Jun 06]
First Quarter Moon
in 2 days
[Jun 07]
Army Birthday
in 9 days
[Jun 14]
---
Site Code by:
BubbaSam



---

"A Place Where You Can Custom Build Your VERY Own Unique Walking Stik and MORE..."
---
We've been providing some of the finest, most comfortable, custom built walking stiks and accessories internationally going on 21 years, each one designed by our customer and built by us.

Our world renowned Stiks & Stafs are built from woods from around the world! You can embellish your custom build with top grade Custom Accessories of your choosing. Check our Testimonials page to see what our customers have said about both our Products and Services!

Mouse Over Scrolling To Pause

A Random Testimonial Out Of 415 - See & Read More...


On Dec 26, 2006 at 2:07 PM Doc's Wife of Summit, MO wrote:
Doc's Wife gave us a

5 Star Rating!
Well, y'all, I bought my husband an original BubbaStik as a gentle tease on our honeymoon, 11 years ago. Little did we know, that within 6 months he would be told to stop practicing medicine, and be glad he was still walking. He still would not use Bubba, because he refused to admit that he might actually need him! Soon, he used Bubba occasionally, as a "conversation piece." It didn't take long, though, before he needed more and more help getting around. He's still walking (something his surgeons told him he would not be able to do some years ago,) and makes sure that Bubba is always by his side. If this sounds like Bubba is a real person, be assured that it's because he has become, over the years, my husband's very best friend. I do believe he'd get rid of me, before him! When the puppies (years ago,) got hold of the Stik, Bill replaced it with a dowell that he sanded and stained himself. Like the other gentleman, he feels naked without it. On December 22, this year, my uncle fell and broke his hip. I am on the computer right now to order him a BubbaStik...at my husband's request.

---
PARTS & INFO
---
---

---

---

---