Some Samples
of Our Products
---

Click on Image for Link
---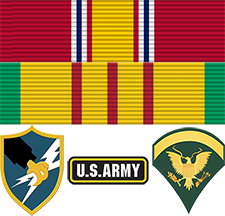 ---
Today is Tuesday
Oct 27, 2020

---
Full Moon
in 4 days
[Oct 31]
Halloween
in 4 days
[Oct 31]
Daylight Saving Time Ends
in 5 days
[Nov 01]
---
Site Code by:
BubbaSam



---

"A Place Where You Can Custom Build Your VERY Own Unique Walking Stik and MORE..."
---
CORONA & DELIVERIES UPDATE
IMPORTANT: Please Read!
Last Updated: Oct 19, 2020




We've been providing some of the finest, most comfortable, custom built walking stiks and accessories internationally for over 18 years, each one designed by our customer and built by us.

Our world renowned Stiks & Stafs are built from woods from around the world! You can embellishment your custom build with top grade Custom Accessories of your choosing. Check our Testimonials page to see what our customers have said about both our Products and Services!

Mouse Over Scrolling To Pause

A Random Testimonial Out Of 381 - See & Read More...


On Apr 12, 2014 at 7:39 PM Larry of El Paso, TX wrote:
Larry gave us a

5 Star Rating!
I have bought 6 StepinStiks from BubbaSam. Four were gifts (very much appreciated and they loved them!) and I kept 2 exotics for myself. The bocote I've previously commented on and my latest was a plain and simple bloodwood. The color is amazing and is complemented by the brass hame. It makes for an elegant and eye appealing stick. I've gotten loads of compliments on both exotics! I have bought hame handled sticks from other companies/makers and the quality is nowhere near BubbaSam's standards. Once again, I appalaude and wholeheartedly thank BubbaSam for a beautiful and quality walking Stick!

---
CART
---

---

---

---

---