Some Samples
of Our Products
---

Click on Image for Link
---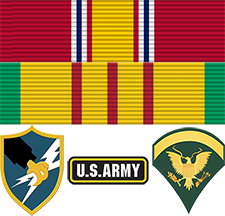 ---
Today is Monday
Sep 27, 2021

---
Sukkot Ends
TODAY!
[Sep 27]
Last Quarter Moon
in 1 day
[Sep 28]
Simchat Torah Starts
in 1 day
[Sep 28]
---
Site Code by:
BubbaSam



---
PRICE INCREASES?
Over the last couple of months I have been receiving small price increases from my vendors and will more than likely be receiving more going forward. Most of these vendor increases are due to material costs, labor shortages, incoming/outgoing shipping and other factors. It hasn't been all that much per vendor but little bits tend to add up over time. I ALWAYS try to keep the prices as low and as fair as possible for both you and I, but there may be a time coming where I have to react to the increases.

I wanted to give you a heads up if you have been thinking about purchasing a new stik, staf or you just want to spiff up your current cane with some of our amazing accessories, then it might be a good time to consider moving forward.

THANK YOU for visiting our site as well as your past, present and future purchases.



~BubbaSam
---
We've been providing some of the finest, most comfortable, custom built walking stiks and accessories internationally for nearly 19 years, each one designed by our customer and built by us.

Our world renowned Stiks & Stafs are built from woods from around the world! You can embellish your custom build with top grade Custom Accessories of your choosing. Check our Testimonials page to see what our customers have said about both our Products and Services!

Mouse Over Scrolling To Pause

A Random Testimonial Out Of 397 - See & Read More...


On Mar 24, 2009 at 10:08 PM Brian of Topeka, KS wrote:
Brian gave us a

5 Star Rating!
The Greatest. I am now on my third stik, and love the product. The one I have now is engraved with my initials. Possibly this one will stay with me longer. Other people seem to like mine better than I do!

---
CART
---

---

---

---

---