Some Samples
of Our Products
---

Click on Image for Link
---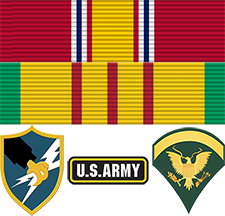 ---
Today is Wednesday
Apr 14, 2021

---
Tax Day
in 1 day
[Apr 15]
Patriots Day
in 5 days
[Apr 19]
First Quarter Moon
in 6 days
[Apr 20]
---
Site Code by:
BubbaSam



---

"A Place Where You Can Custom Build Your VERY Own Unique Walking Stik and MORE..."
---
DELIVERIES UPDATE
IMPORTANT: Please Read!
Last Updated: Apr 14, 2021




We've been providing some of the finest, most comfortable, custom built walking stiks and accessories internationally for nearly 19 years, each one designed by our customer and built by us.

Our world renowned Stiks & Stafs are built from woods from around the world! You can embellish your custom build with top grade Custom Accessories of your choosing. Check our Testimonials page to see what our customers have said about both our Products and Services!

Mouse Over Scrolling To Pause

A Random Testimonial Out Of 390 - See & Read More...


On Jan 13, 2020 at 9:41 PM Brian of Pueblo West, CO wrote:
Brian gave us a

5 Star Rating!
Just received my second stick. My first one was one of the Specials, slightly blemished. Can't see the blemish listed and it has served me well. I wanted another Stik and decided to go custom this time. Black chrome hame and ferrule with a mesquite shaft. WOW it is gorgeous! The measurement provided matches my old stick exactly. Now I can keep a stick in both vehicles and don't have to remember. There was an issue with the website when I attempted to order, so I left an email. BubbaSam got back to me right away and we first validated the website issue then he took my order over the phone, I had an invoice emailed to me and had paid for my stick in 15 minutes. It shipped the very next day. This is THE Best Product of this type available. Thanks!

---
CART
---

---

---

---

---