Some Samples
of Our Products
---

Click on Image for Link
---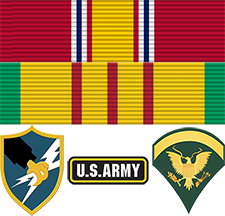 ---
Today is Sunday
Jan 17, 2021

---
Martin Luther King Jr. Day
in 1 day
[Jan 18]
First Quarter Moon
in 3 days
[Jan 20]
Belly Laugh Day
in 7 days
[Jan 24]
---
Site Code by:
BubbaSam



---

"A Place Where You Can Custom Build Your VERY Own Unique Walking Stik and MORE..."
---
CORONA & DELIVERIES UPDATE
IMPORTANT: Please Read!
Last Updated: Jan 15, 2021




We've been providing some of the finest, most comfortable, custom built walking stiks and accessories internationally for nearly 19 years, each one designed by our customer and built by us.

Our world renowned Stiks & Stafs are built from woods from around the world! You can embellish your custom build with top grade Custom Accessories of your choosing. Check our Testimonials page to see what our customers have said about both our Products and Services!

Mouse Over Scrolling To Pause

A Random Testimonial Out Of 383 - See & Read More...


On May 2, 2017 at 7:32 AM Joseph N Sr of Newtown, CT wrote:
Joseph N Sr gave us a

5 Star Rating!
After having seen my son-in-laws walking stick I had to have one too! He got me on your site and we walked through the simple build process. I was amazed at just how many different types of wood you have to pick from! They are truly all very beautiful and made the decision on which to pick very difficult! Well, I finally came to a decision, got all the accessories I wanted picked out and submitted my order. Now for the worst part, the waiting.

My stick arrived a day ahead of the original date the post office projected and I have to say that I really felt like a child at Christmas when I was opening the shipping tube! The stick was packaged very good and arrived in pristine condition, it is absolutely beautiful. The fit and finish are par none! I'm very happy with my purchase and my whole experience with your organization. I will certainly recommend you to everyone I know!

---
CART
---

---

---

---

---