Some Samples
of Our Products
---

Click on Image for Link
---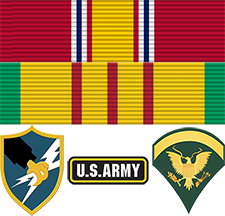 ---
Today is Wednesday
Aug 12, 2020

---
New Moon
in 6 days
[Aug 18]
Senior Citizen Day
in 9 days
[Aug 21]
First Quarter Moon
in 13 days
[Aug 25]
---
Site Code by:
BubbaSam



---

"A Place Where You Can Custom Build Your VERY Own Unique Walking Stik and MORE..."
---
CORONA & DELIVERIES UPDATE
IMPORTANT: Please Read!

Last Updated: Jul 29, 2020



We've been providing some of the finest, most comfortable, custom built walking stiks and accessories internationally for nearly 18 years, each one designed by our customer and built by us.

Our world renowned Stiks & Stafs are built from woods from around the world! You can embellishment your custom build with top grade Custom Accessories of your choosing. Check our Testimonials page to see what our customers have said about both our Products and Services!

Mouse Over Scrolling To Pause

A Random Testimonial Out Of 377 - See & Read More...


On May 24, 2018 at 9:36 PM Oakland Gentleman of Oakland, CA wrote:
Oakland Gentleman gave us a

5 Star Rating!
Just got my ebony Stik with black chrome and peridot birthstone. Simply put, it's as beautiful as I'd ever want. Even though I knew I'd like the hame, I had no idea how comfortable it would be and how well it would help me distribute my weight. My knee literally feels no discomfort as I use it. It literally helps me walk better than my other, more 'modern' canes. I wanted a more sophisticated look and got that and much, much more. I just regret that I didn't get one of these earlier. You cannot go wrong if you have one of these made.

---
CART
---

---

---

---

---