Some Samples
of Our Products
---
Click on Image for Link
---


---
Today is Sunday
Dec 21, 2014

---
First Day of Winter
TODAY!
[Dec 21]
StepinStik's Birthday
in 2 days
[Dec 23]
Kwanzaa
in 5 days
[Dec 26]
---
Site Code by:
BubbaSam



Official Home of the Original StepinStik Line of Custom Built Walking Stiks...
---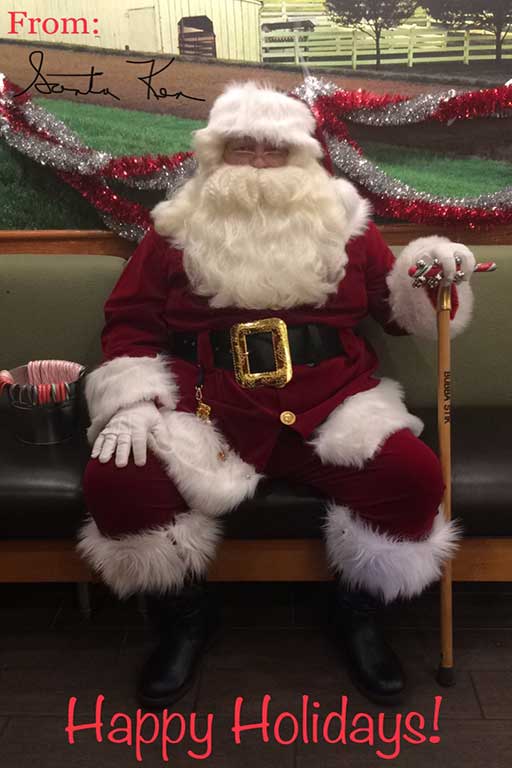 Click on Graphic to Enlarge or Reduce
Even Santa Builds His Stiks at StepinStik.com!
---
We've been providing some of the finest, most comfortable, custom built walking stiks and custom accessories internationally over the last 11+ years, each one designed by the customer and built by us.

Our world renowned StepinStiks are built from Hospital Grade Ash to the finest Exotic Harwoods from Around the World! You can also embish your build with top grade Custom Accessories of your choosing or add them yourself to your current walking stik or cane. Check our Testimonials page to see what our customers have said about our Products and Services!

Please... take some time and look around. Build something Special... and add a little class when you're "Stepin' Out"! We believe you'll find what you're looking for. And... if by chance you don't, please drop me an

THANK YOU for your interest in our products!


Random Testimonial - See & Read More...


On Dec 8, 2009 at 8:58 PM Scott of Apple Valley, CA wrote:
Scott gave us a

5 Star Rating!
I recently wrote an email to this website regarding my "stik". I had a little hairline crack develop in the brass handle. My email was forwarded to the factory. I then received a response from Steve who is the president of the company. After dealing with him for a couple days, he ended up shipping me a new "Bubba Stik" free of charge! The service I had received was top notch! Steve also through in a free t-shirt! I would recommend a Bubba Stik to anyone in question!!!

Thanks Scott, Once in a great while we'll get ahandle with a hairline crack in it that doesn't show up until it's been used for a while. Thanks for the great comments. Steve-
Remember, Shipping and Handling for the Continental U.S. are ALWAYS included in our prices... NO SURPRISES!
Items on our "Specials" Page are Excluded
---
CART
---

---

---

---

---
View Our Brochure