Some Samples
of Our Products
---

Click on Image for Link
---


---
Today is Saturday
Dec 10, 2016

---
Full Moon
in 3 days
[Dec 13]
Last Quarter Moon
in 10 days
[Dec 20]
First Day of Winter
in 11 days
[Dec 21]
---
Site Code by:
BubbaSam




Official Home of the Original StepinStik & BubbaStik Lines of Custom Built Walking Stiks...
---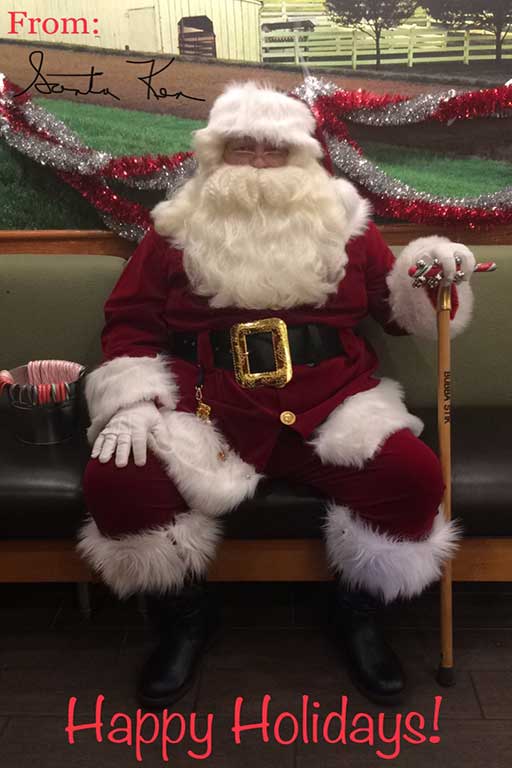 Click on Graphic to Enlarge or Reduce
Even Santa Builds His Stiks at StepinStik.com!



There's ONLY 14 Days Left until Christmas Morn!
That means there's still time to Build & Receive that One-Of-A-Kind Stik for that Special Gift for that Special Person with a 2-3 Day U.S. Ship Time!
---
We've been providing some of the finest, most comfortable, custom built walking stiks and custom accessories internationally over the last 14+ years, each one designed by our customer and built by us.

Our world renowned StepinStiks are built from Hospital Grade Ash to the finest Exotic Hardwoods from Around the World! You can also embellish your build with top grade Custom Accessories of your choosing or add them yourself to your current walking stik or cane. Check our Testimonials page to see what our customers have said about our Products and Services!
⇒ SPECIAL ANNOUNCEMENTS ⇐
Random Testimonial - See & Read More...


On Sep 11, 2012 at 6:22 PM Brian of Punta Gorda, FL wrote:
Brian gave us a

5 Star Rating!
I just received my first StepinStik last week. I am absolutely in love with this cane. Absolutely beautiful, and feels to be of the highest quality I've found. I ordered the large chrome hame, with mahogany shaft. It looks amazing, and I have already received several compliments.

I am newly disabled after a year long hospitalization, in which I became completely paralyzed. I've spent the last two years teaching myself how to walk again. In the last 6 months I graduated from a walker to the cane. This was both an amazing feeling, and a huge dissapointment. I am 32 years old, and I found the options available to be hideous… until I came across your site. I wanted something special, something unique. I love the "bespoke" aspect of something made for an individual, and this fits the bill in regards to style and individuality.

Wonderful product, beautifully crafted. I receive more compliments on my SteppinStik than any other cane I own. Order one, You won't regret it!

Im certain to be adding more of these to my collection.
Remember, Packaging and Priority Mail Shipping for the United States is ALWAYS included in our prices...
NO SURPRISES!
Items on our "SPECIALS" section are Excluded

---
CART
---

---

---

---

---