---
STIKS & STAFS MENU
---

---

---

---
Original BubbaStafs
---
Here is where you can build your very own world renound Custom BubbaStaf. Just click on "Build Your Original BubbaStaf" button below to get started. Price starts at $48.00... and includes FREE Packaging & USA Priority Mail Shipping. Our BubbaStiks are offered with a Solid Brass or Chrome plated brass as well as our EXCLUSIVE Copper or Black Chrome plated brass tops only offered on our website.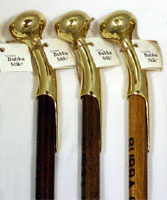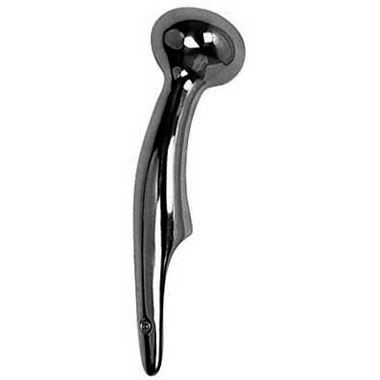 Sample of the BubbaStik Branding located on the back side of the stik.


---
Appx 1 inch OD Branded & Stained Tennessee Poplar Shaft with a Janka Hardness of 540
51 inches (varies +/- .5") Max Length
---
Click on ANY Graphic to Enlarge or Reduce.

Red Chestnut

Mahogany

Walnut

Ebony
NOTE:
All stiks, regardless of style, are to be used so as to put maximum weight on the main shaft of the stik in a vertical position only.

---
CART
---

---

---

---

---