Another GREAT Add-On for Personalization and Style!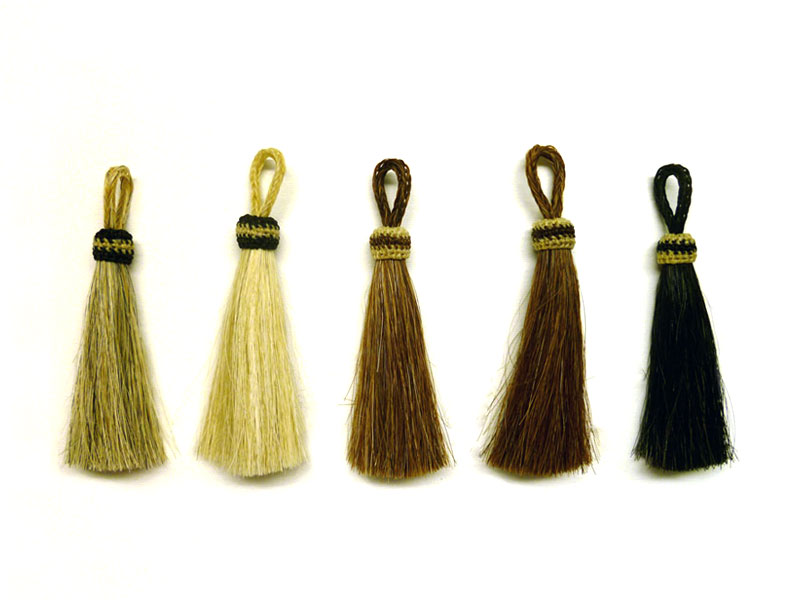 Click On Graphic To Enlarge or Reduce
Back


Each of these tassels come in a solid color of light brown, medium brown, black, gray or white REAL horse hair and are mounted with solid brass, chrome plated brass, copper plated alloy or black plated alloy with hardware. They have an overall length of 4-3/8 inches with a brush of 3-1/8 inches. The woven band has a 5/8 inch diameter.

Price starts at $11.40 per Tassel Kit... and includes FREE USA Packaging & Priority Mail Shipping if shipped with a Stik Order.


CHOOSE YOUR PREFERRED TASSEL COLOR
Dark Brown - Out of Stock

CHOOSE YOUR MOUNTING LOOP
CHOOSE YOUR ORDER OPTIONS:
WITH Stik Order NOT INSTALLED (Free USA Packaging/Shipping)
WITH Stik Order INSTALLED +$2.00 (Free USA Packaging/Shipping)
WITHOUT Stik Order +$2.99 (Shipped First Class)
Tassel Kit Price (ea):
You may change the quantity ordered within the Shopping Cart.